James Montgomery - drums, backing vocals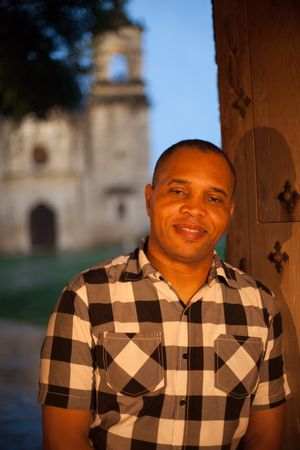 Bio
James "DJ" Montgomery is well known for his artistic drumming capabilities. Coming from a long line of musical talent, it's no wonder why playing the drums has come so naturally to him. James began his drumming career at 3 years old when the Southern California Mass Choir took notice of his budding abilities. He received his first gig at 8 years old. Some of the other bands he has played with are Fred Ham, Kirk Franklin, Alvin Slaughter, Angela Christy, Mason Babe, and Oak Cliff Bible Fellowship Church.

Just as with any other artist, many great drummers and musicians have influenced James' musical stylings. Some of the drummers he has looked to for inspiration are Billy Collins, Spud, Dennis Champers, and Carter Beauford. Bands such as Kool in The Gang, Earth, Wind & Fire, The 4 Tops, The Temptations, Tower of Power, Blood, Sweat & Tears, Mike Jack, and The Average White Band.
James has come along way with his drumming abilities since his first gig. He is always finding new ways to improve his talents. Currently he is Faith United Methodist Church and is a member of The Vince Lujan Project and Jesus Team A.